Freshly Roasted Artisan Coffee
Big 5 Coffee Roasters have perfected their Blends for milk based coffees, plus throughout the year we offer various single origin coffees that showcase a particular region, variety of coffee, or even a particular grower.
Our Single Origin offerings are selected after much research and are carefully roasted on our select small batch roaster. These single origins are exceptional for black espresso & a number of various brew methods.
There's also plenty of coffee to take home - 250g, 500g & 1kg bags, as well as brew gear, chai, teas, chocolate and more!!
Discover The Big 5
Roasting takes place weekly to make sure our Coffee is at its best when served. Our beans are all Arabica sourced from sustainable regions around the World. The roasting process includes an additional cleaning process to ensure you get a clean fresh tasting cup.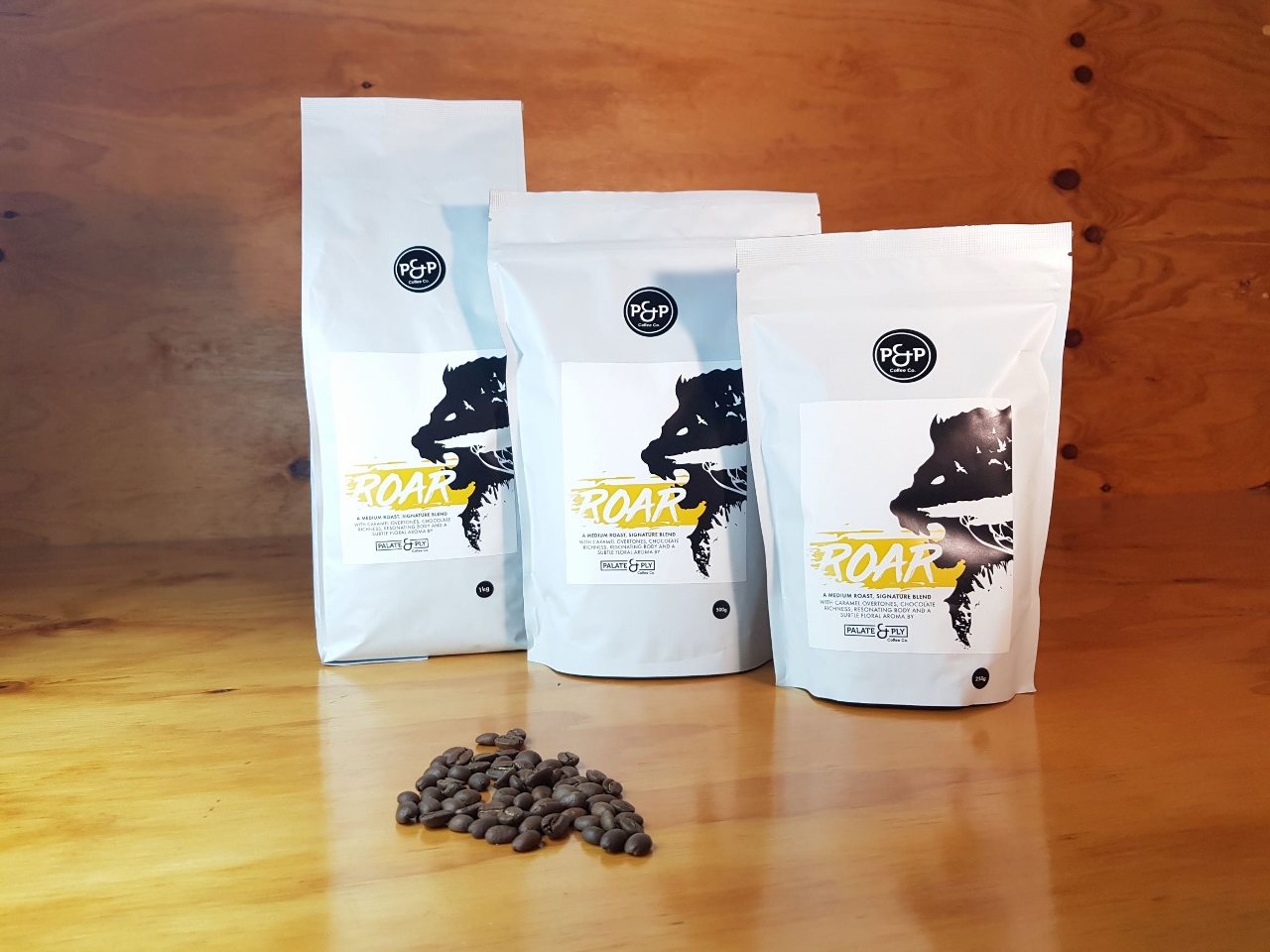 A Medium Roast , Signature Blend with caramel overtones, chocolate richness, full resonating body and a subtle floral aroma perfectly balanced with a fine long finish. The Roar is reminiscent of the Lion one wants to experience first when on Safari in the African wilderness. The crowd pleaser in our Big 5 range. A popular choice with our partner Cafés.
Wholesale Coffee Supplies
At Big 5 Coffee Roasters we source and roast quality Arabica green beans, share our passion and knowledge all things Coffee with our partners who love exceptional Coffee. By providing the freshest, quality artisan roasted coffee to you.
We believe in building and maintaining relationships with all our partners helping out where we can to ensure they serve amazing coffee to their customers.