Gary & Michelle Collard, Palate & Ply Owners
Love your coffee, you'll love Palate & Ply!
Looking for a great funky and friendly cafe in Coffs, which operates on friendliness, laughter and lots of cups of awesome coffee, drop in and see the team at Palate & Ply for the best fresh roasted coffee, wholesome food and great relaxed vibe away from the bustle.
We've got plenty of space to relax inside and out for all the family or grab a takeaway on the fly.
More than just a cafe..
We're your home from home, a place to relax to catch up
Palate & Ply is conveniently and centrally located in the CBD of Coffs Harbour, just East of the Coffs Central Shopping Centre.
Designed to showcase fresh & healthy food, we use the latest in equipment technology, seasonal coffee attributes & a wide range of coffee gadgets perfect for the home, in the office or around the campfire. We look forward to welcoming you to our vibrant and relaxed happy place, where its always a wonderful day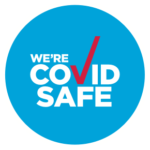 The current hours and seating arrangements are in line with the COVID-19 restrictions.
Closed Public holidays except for Anzac Day.