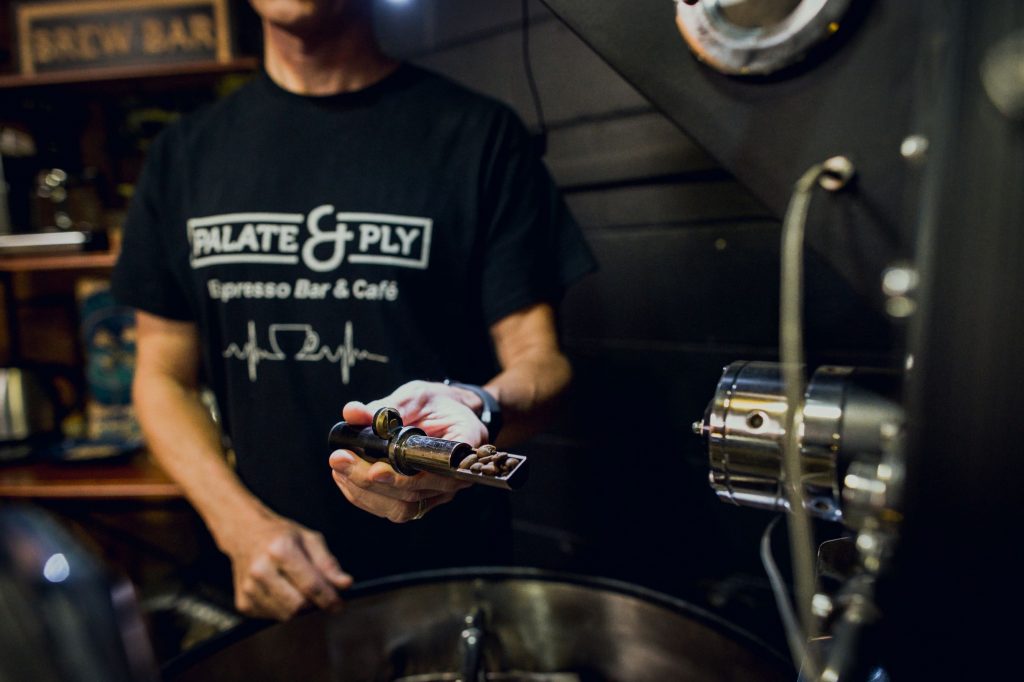 Are you keen to hone your barista skills or land that perfect hospitality job?
Palate & Ply are running weekly Barista Training courses for both total beginners and seasoned professionals.
Courses will be run after hours giving students experience on a full range of both home and commercial equipment.
Our Introductory Basic Barista Training is for those wishing to start a new career or for the Home enthusiasts.
We cover an overview of the coffee bean and how its roasted, grinding, dosing, coffee extraction, milk frothing and basic latte art and you can drink what you make.
The Advanced Barista Training for those who already have some experience and would like to further their knowledge.
You will get to spend time on an awesome commercial coffee machine as well as the use of other high end commercial equipment. During the course we will cover workflow, grinders, consistent tamping, extractions and brew ratios, milk texturing and latte art.
For more information on our courses see our Barista training page here.